Join us for a relaxing weekend of food and yoga in the beautiful Pemberton Valley.
Includes:
- 2 nights Accommodation in the beautiful farm house
- Healthy Farm Fresh Meals (made from local ingredients)
- Daily Yoga Practice
- "Farm Crawl" Bike Ride to local farms
- Camp Fire
- Guided Pranyama & Meditation Practices
- Fermenting Workshop and take homes with in-house vegan chef
* Must be able to ride bike 20km at leisurely pace
Accommodation:
The accommodation is simple, fresh, farm-house living. Some rooms have a private washroom, some have private covered decks and some share a washroom. As all rooms have the same pricing, room assignment will be on a first-come, first-serve basis so be sure to sign up early! All rooms have either a queen or double bed, we have one room with a double and single bed which can accommodate a group of 3. If you are paying the shared accommodation pricing, please clearly indicate on your registration form who you will be sharing a room with.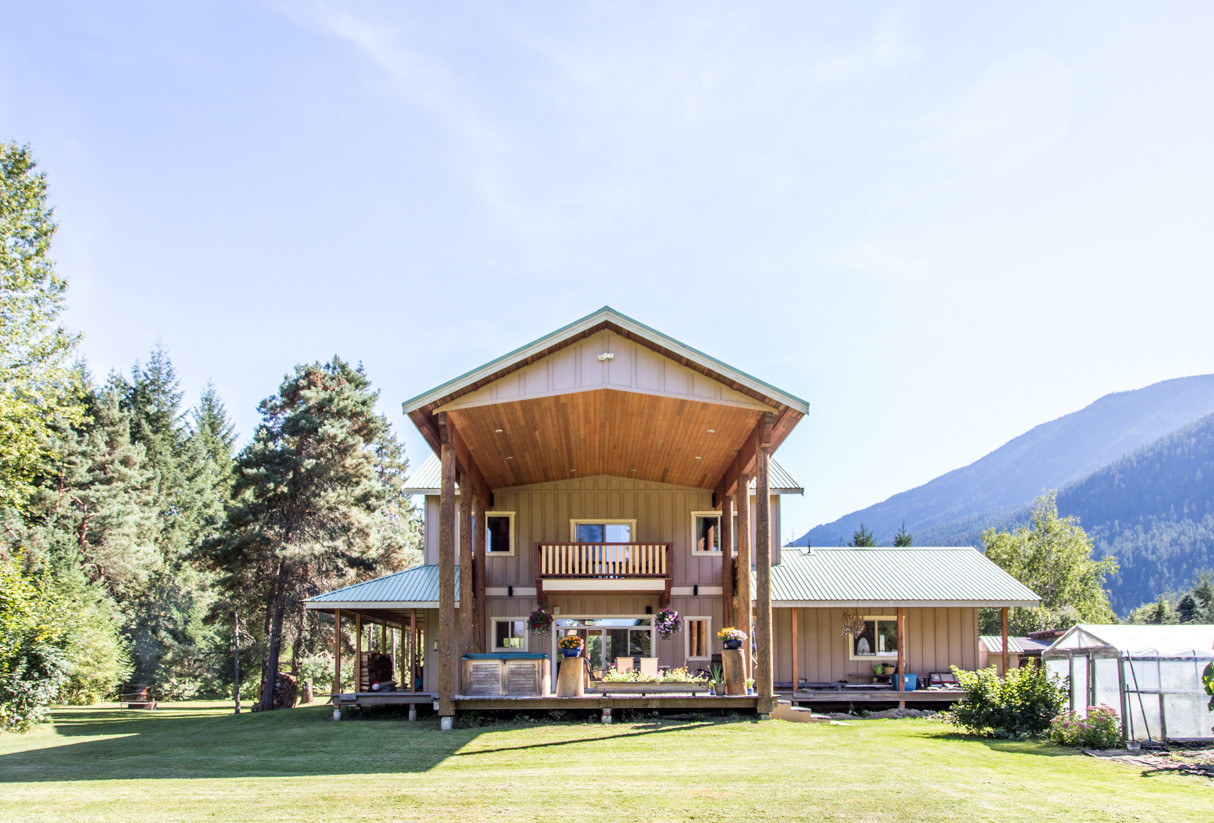 Investment:
Early Bird Regular
Shared Accommodation $410.00 $450.00
Private Accommodation $490.00 $540.00
*Earlybird must be paid in full by August 19th, 2018.
To register: Email registration form and interac transfer to raelene@raelenehodgson.com. To pay by credit card, follow link to store (additional fee applies).
Meet the Team
Raelene Hodgson : Teacher
Raelene is a Vancouver-Based yoga teacher who grew up hiking, climbing and skiing in the Rocky Mountains. Raelene holds a degree in Kinesiology, is a registered yoga teacher, 200-hour teacher-training faculty member and hosts annual yoga retreats in Kananaskis and Mexico. She currently teaches yoga in Vancouver and is taking a Masters in Counselling at UBC. When she's not practicing or teaching yoga, she instructs rock climbing, works as a youth addictions-counsellor and enjoys mountain biking with her dog!
Christie Hess : Teacher
Yoga came into my life 20 years ago when I first moved to Pemberton. I studied at great length with Leslie Young and my yoga practice flourished under her encouragement and support. So inspired, I began a Teacher Training with her in 98, which I did not get the opportunity to complete. My son was born in 1999 and my yoga journey took on a more devotional practice as I became a mother of two children . My children are now 15 and 9 and I have been able to devote more time and energy deepening my yoga practice. This led me to Karma Teachers in Vancouver where I completed my 200 hour Teacher Training this year. Along with my Reiki training, I hope to provide energetic adjustments and encourage your body to move to its fullest potential both on and off the mat. My yoga background is varied, but grounded in alignment and breath connection. I have had magical experiences connecting with the breath to find mindful movement both on and off my mat. My focus would be to bring an awareness to the power of the breath and how it can guide us through our lives. Whether in meditation,pranayama, asana practice, buying groceries, or challenging situations our breath is the key to connecting us to ourself, others and the world around us. Please join me to share a dynamic, compassionate practice where we can change our relationship to gravity, explore and breathe together. www.tadasanayogastudio.com/our-teachers
Chantal Denis : Chef
Chantal is a plant-focused chef that is passionate about feeding lots of people, lots of veggies. Since moving to Vancouver two years ago, she has been fortunate enough to live her passion of connecting people through the preparation and sharing of food. Chantal volunteers her time leading community kitchens and she also teaches cooking classes that aim to make vegan food more accessible. She is deeply invested in promoting more conscious, sustainable eating and building food security in her community. On the rare case that she isn't cooking, Chantal enjoys exploring nature, cycling around the city and gushing over vegetables at the farmers market. Chantal has been practicing yoga for over 7 years and is thrilled to be part of a retreat that combines so many of her deepest passions!